10 Things to Do in Toledo This Weekend
Toledo offers some of the most amazing sights and activities in Ohio, and lucky for you, Hunter's Ridge Apartments offers you easy access to it all! Spend a day exploring all of the amazing shops and restaurants with your friends. Or uncover hidden treasures in one of the amazing museums like the Toledo Museum of Art! There are so many activities and places to visit for every occasion, like a night out, family fun days, or a quiet day spent with yourself!
Below is our complete guide to every exciting adventure that awaits you here in Toledo, OH! Being so close to the action at Hunter's Ridge, you'll always have something fun to do while you're in the area.
THINGS TO DO IN TOLEDO
Home to over 10,000 animals across 700 species, the Toledo Zoo & Aquarium is located on more than sixty acres along the Maumee River southwest of Downtown. Representing a diverse range of habitats from tropical to artic, the Zoo allows visitors to experience the flora and fauna of the entire globe in a single visit. In operation since 1900, the Zoo is one of Toledo's most treasured and longest-running institutions.

In addition to daily demonstrations and animal exhibits, the Zoo is home to an array of educational programs, tours, concerts, private gatherings, and community events like The Lights Before Christmas, Wild About Art, and Zoo Brew throughout the years. Other attractions at the Zoo include the Safari Railway, Nature's Neighborhood kid's area, the Aerial Adventure Course, and the African Carousel.


2 Hippo Way Toledo, OH 43609

On the banks of the Maumee River, the National Museum of the Great Lakes is dedicated to celebrating the natural wonder and rich history of human interaction with the five Great Lakes. Completed in 2014, The Museum sought to combine the scholarship and collections of several smaller organizations in the region. The Museum features numerous exhibits on the geography and biology of the Lakes, as well as man's exploration, settlement, and eventual industrialization of the region.
In addition to an extensive permanent collection of artifacts, including the massive Col. James M. Schoonmaker circa-1911 cargo ship docked prominently in the River, the Museum also features traveling exhibits, guest lectures, and hosts a variety of community events throughout the year. Don't forget to stop by the Museum Store to choose from a selection of books, apparel, art, toys, and unique gifts to commemorate your visit.
1701 Front St. Toledo, OH 43605


Located downtown overlooking the Maumee River in Downtown Toledo, Imagination Station is an 80,000 square-foot science museum welcoming more than 200,000 visitors annually. Featuring eight unique Learning Worlds, as well as an immersive 3-D simulator theater, the Gravity Room, High Wire Cycle, and hundreds of interactive exhibits, demonstrations, and activities, Imagination Station has something for visitors of all ages!

Throughout the year, Imagination Station hosts educational workshops, camps, field trips and other community events. Rental facilities are also available for unique birthday parties. Food and refreshments are available at Atomic Café and H20 Café, and don't forget to stop by Imagination Station's Science2Go Shop to pick up educational games, books, t-shirts, toys, and an assortment of gifts and souvenirs to commemorate your visit!


1 Discovery Way Toledo, OH 43604

With home games at 10,000-seat Fifth Third Field in the heart of Downtown Toledo, the famous Toledo Mud Hens are the hottest ticket in town! A Triple-A affiliate of MLB's Detroit Tigers, the Mud Hens have captured four International League titles in their 50-plus year history. Over the years, the Mud Hens have fostered the careers of Oakland A's GM Billy Beane, MLPPA Director Tony Clark, and Hall of Famers like Kirby Puckett, Casey Stengel and Jim Thorpe.

Toledo is a with auto racing at the Toledo Speedway, the Inverness Club hosting PGA golf tournaments, the Toledo Walleye minor league hockey club, and the University of Toledo Rockets competing in 15 varsity men's and women's sports as members of the NCAA Division I Mid-American Conference. Rockets home football games are played at the 26,000-seat Glass Bowl, while men's and women's basketball and volleyball play at 7,300-seat Savage Arena.


406 Washington St. Toledo, OH 43604

Founded in 1901, the Toledo Museum of Art is one of the Great Lakes region's most renowned institutions. The Museum is home to art work spanning all mediums and time periods, from paintings by the likes of van Gogh, Picasso, Monet, Renoir and Cezanne, to artifacts from ancient Greece and Egypt. The Museum's Glass Pavilion, regarded as a work of art in its own right, houses the world's premier collection of vintage and contemporary glass art.

Free to the public, the Toledo Museum of Art is located on a beautiful 40+ acre campus in the city's Old West End neighborhood. In addition to an impressive permanent collection, the Museum hosts an extensive list of rotating exhibitions, concerts, educational programs and community events. With tours, dining options and a Museum Store all located on site, make your visit to the Toledo Museum of Art an all-day affair!


2445 Monroe St Toledo, OH 43620

TOP 5 GREAT PLACES TO GRAB A BITE IN SOUTHWEST TOLEDO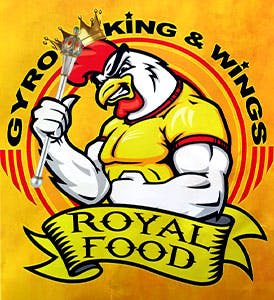 Best Mediterranean Cuisine
Just down Airport Highway, Gyro King & Wings offers up the authentic Mediterranean and Greek cuisines like shawarma and gyros, as well as mouth-watering burgers, pizza, buffalo wings, and more! Whet your appetite with an order of falafel and hummus or grape leaves, then take your pick from an extensive menu that is sure to please all palates! Don't forget to save room for Gyro King's homemade baklava!
4052 Airport Hwy Toledo, OH 43615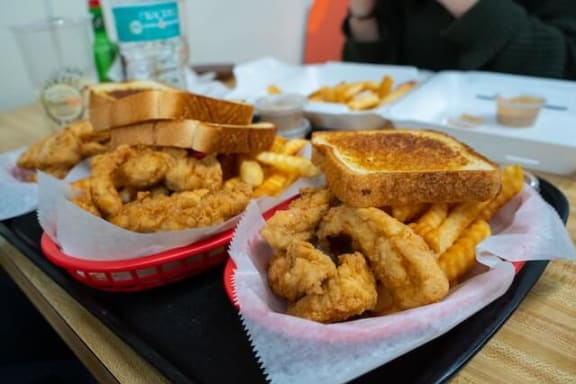 Best Soul Food
J'mae's Home Cooking off Glendale Avenue is the place to be when you're craving something that "tastes just like mama's!" From fried chicken and catfish, to meat loaf, roast beef and pig feet, J'mae's knows their soul food. Choose from an excellent selection of made from scratch sides like black-eyed peas, cole slaw, dirty rice, fried okra, and yams, then cap off your meal with delectable desserts like banana pudding, pecan pie, or peach cobbler!
3312 Glendale Ave Toledo, OH 43614



Best Indian Cuisine
Serving an array of traditional Indian dishes and original creations from award-winning chef Sunny Singh, Star of India off Reynolds Road & South Ave is sure to delight the taste buds. Only fresh-ground spices are utilized in dishes such as chicken tikka masala, vegetable korma, saag paneer, and a variety of curries, while the tandoori oven turns out delicious naan and roasted meats.
415 S Reynolds Rd Toledo, OH 43615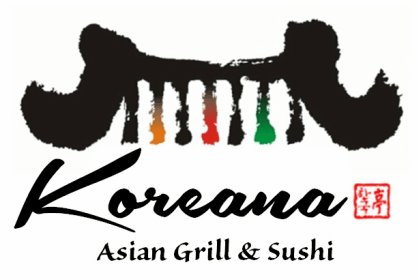 Best Asian Fare
Beong H. Kim's Koreana Asian Grill and Sushi on Bernath Parkway is a local favorite for delicious sushi and pan-Asian cuisine. From fresh sashimi, nigiri, and a unique selection of maki rolls, to Korean bulgogis, yakiudon noodles dishes, stirfrys, there's always something new to try at Koreana. For dessert, try an order of refreshing green tea or red bean mochi!
1423 Bernath Pkwy Toledo, OH



Best Pizza
The Greak Lakes region is passionate about their deep-dish pizza, and Jet's Glendale Avenue location is southwest Toledo's go-to spot when you're in the mood for a pie! If you're not in the mood for deep-dish, Jet's also turns out St Louis-style thin, NY-style neapolitan, and even cauliflower crust options, all piled-high with fresh cheese, meats, and veggies!
4733 Glendale Ave Toledo, OH 43614